Truffle cheese Molinterno
Chocolate dessert Caprese
Chocolate dessert Caprese
Cupid's Premium - Gluten Free
Pizza San Valentino ingredients:

✔ Crema di bufala
✔ Zucchine
✔ Shrimps sauteed with saffron
✔ Piacenza cheese with saffron
This kit contains:
Chocolate dessert Caprese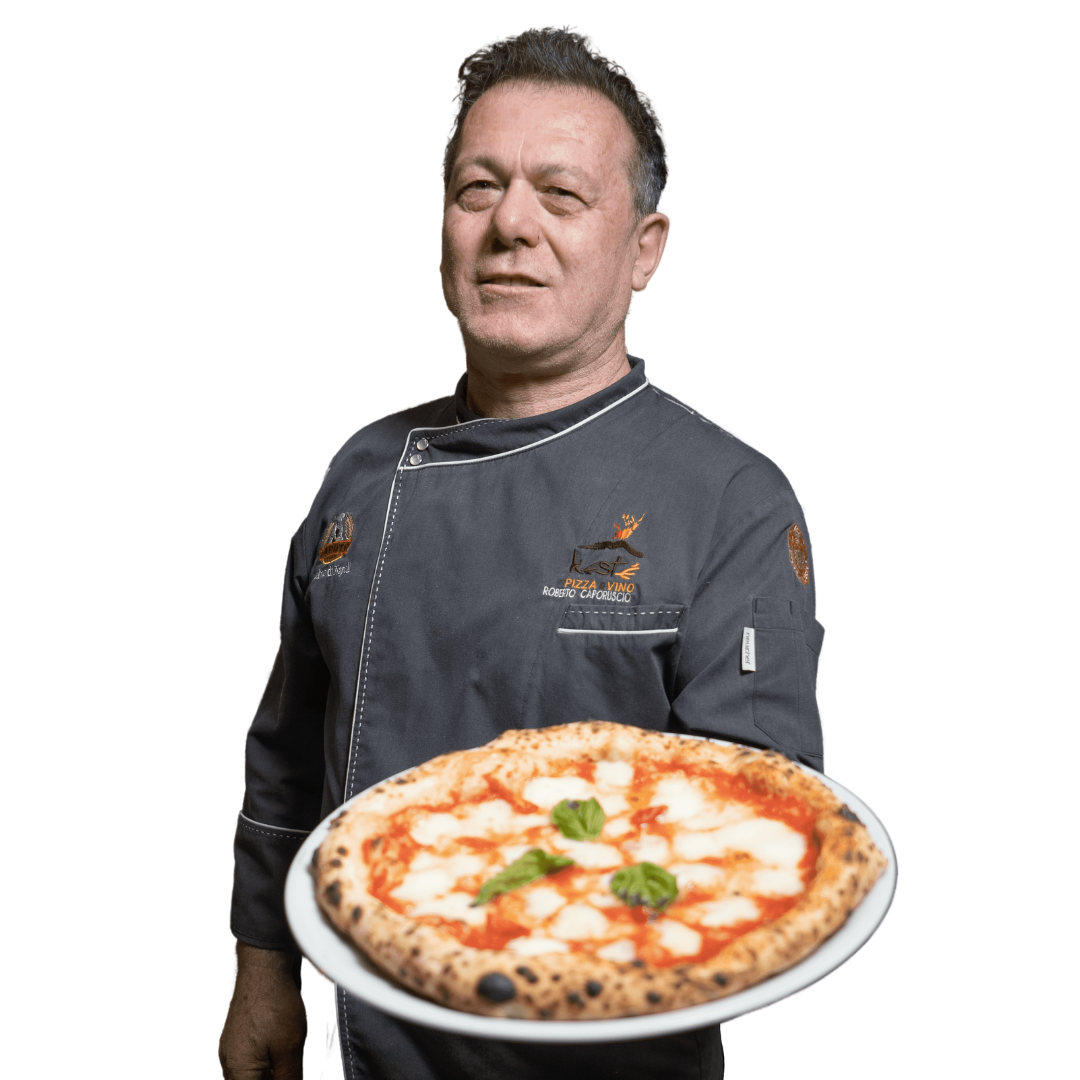 Passion for pizza and an entrepreneurial dream to follow.
From Italy to the United States: today, Roberto Caporuscio is considered the first Neapolitan pizza maker in the States
- in chronological order and also quality-wise.
Other pizzas you may like...